Vocational training successfully completed at Jobachem GmbH
Silas Stahnke recently successfully completed his apprenticeship as a "merchant in wholesale and foreign trade" at Jobachem GmbH.
Due to the numerous Corona measures, the training in his case took place under special conditions. For example, the travel restrictions unfortunately meant that the otherwise standard several-week internship abroad as part of the additional qualification "European Business Management Assistant" was not possible. Despite special procedures, such as distance learning at the Northeim vocational schools, special hygiene rules, etc., Silas Stahnke was able to complete the training early in a shortened form due to his high level of performance.
"Our highly qualified specialists are crucial to the success of our company. That's why we have been training young people in-house for a long time. In the future, we will continue to offer various training courses in order to fulfill our social responsibility," said Marco Waßmann, authorized signatory, who congratulated Silas Stahnke on behalf of the management.
Silas Stahnke will continue to be an integral part of Jobachem GmbH and will be employed as a sales representative in the future.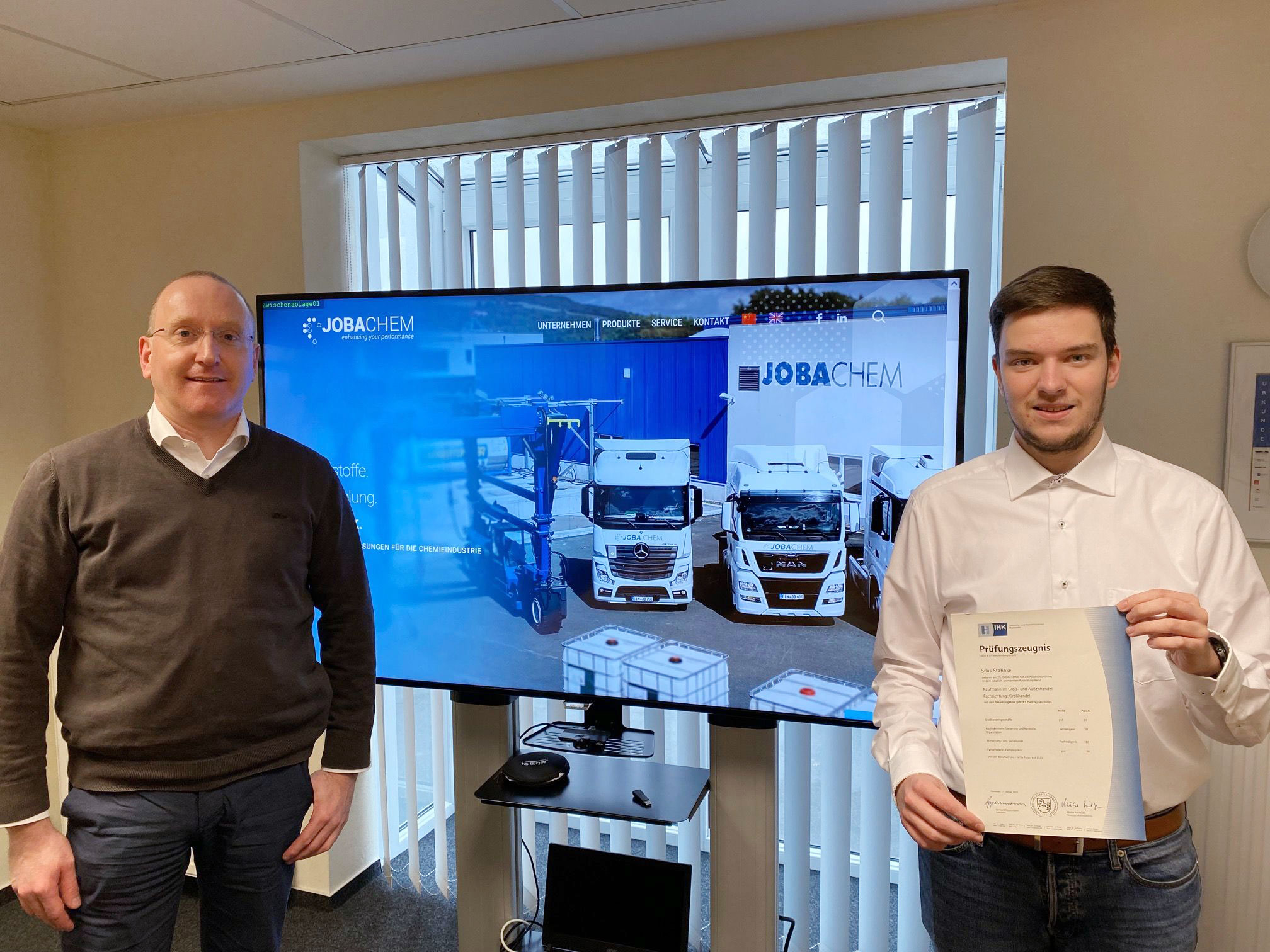 Marco Waßmann, authorized signatory, congratulates Silas Stahnke on successfully completing his training. (Photo: Jobachem GmbH)